Wildflowers of the Cedarville Area

John E. Silvius, Senior Professor of Biology, Cedarville University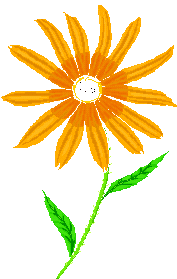 Instructions: The Greene County and surrounding areas are graced with many beautiful wildflowers. Some are remnants of the pre-settlement days when the landscape was covered with both forests and prairie lands. Both the Ohio-Erie Bike Trail--Prairie Grass Trail and the Cedarville Falls-Indian Mound Park have a variety of beautiful wildflowers. When you stop to admire, use caution and courtesy as others pass you on the trails, and please observe "no picking" laws in the Park areas so that others may enjoy their beauty. This webpage contains plant photos which will help you to become acquainted with some new species. Some of the photos are arranged in a descriptive "key" based on plant and flower characteristics.

Ohio-Erie Bike Trail -- Prairie Grass Trail
Brief Facts of Prairie History and Restoration
Short Narrative and Photos of the Remnant Prairie
Photos of Remnant Prairie Species
Restoration of Prairie Remnants -- Friends of Madison Co. Parks & Trails

---

Key to Wildflowers:

Instructions for a systematic way to identify plants you encounter:
Click on your choice of location and season from the list below.

Glance through the "Key to Wildflowers." The key helps you to 'unlock the door' for identification of common flowering plants during their blooming season. Notice that the 'key' offers a series of choices intended to lead you to the correct name of the plant based on color, flower shape, etc. Most species listed have links to color photographs. You can either study the key and photos before visiting an area; or, if you encounter the flowering plant in your travels, you can return to this page for help in identification. Note that some photos are provided through links to other internet resources which may be of interest to you as well.

More serious "hiking or biking botanists" may wish to obtain a wildflower guide at a library or bookstore. I would recommend the guide entitled Newcomb's Wildflower Guide, by L. Newcomb. 1977. Little, Brown, Co., Boston, MA.
Ohio Erie Bike Trail -- Cedarville to Xenia Station
Cedarville Falls-Indian Mound Park:
---
Cedarville University Student Contributors:
Janel Blackburn
Melanie Lehman
Michael McCubbin
Jared Mitchell
Kelly Montague
---
Thanks for Visiting:

Return to My Home Page

Cedarville University Home Page